Customers
Know how your business is growing over time through Net Subscriber Change data, along with your Subscriber Churn Rate and LTV.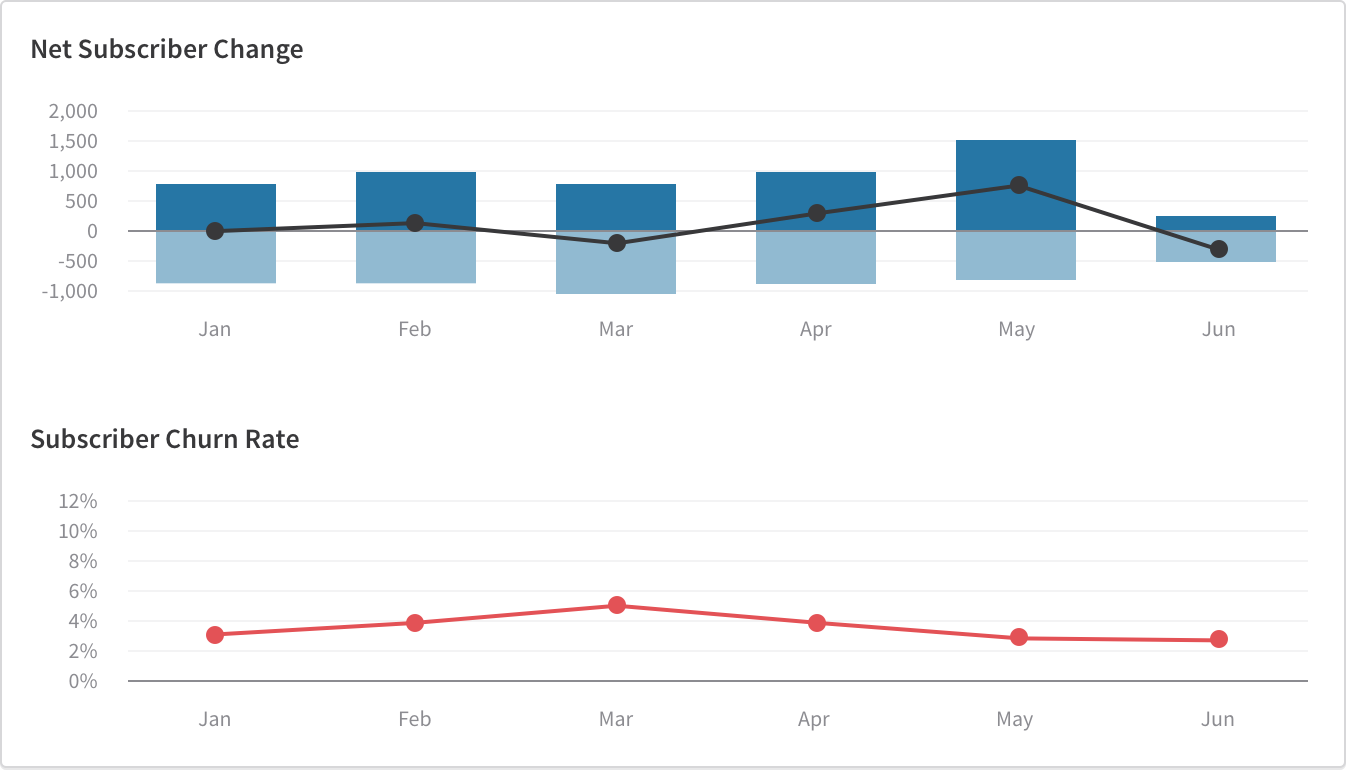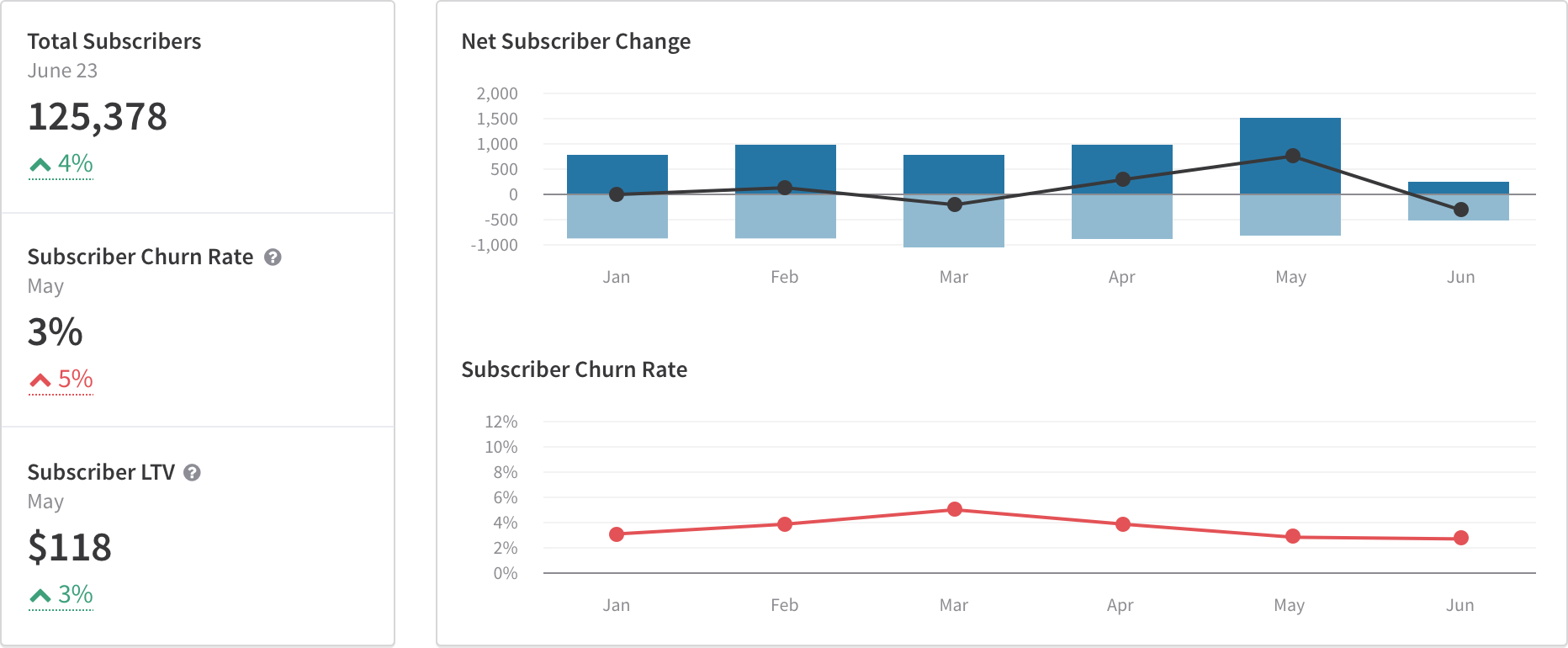 Subscriptions
Get an immediate gauge of how your most popular plans are performing via the Subscriptions chart, which displays your top five plans and growth trends over time.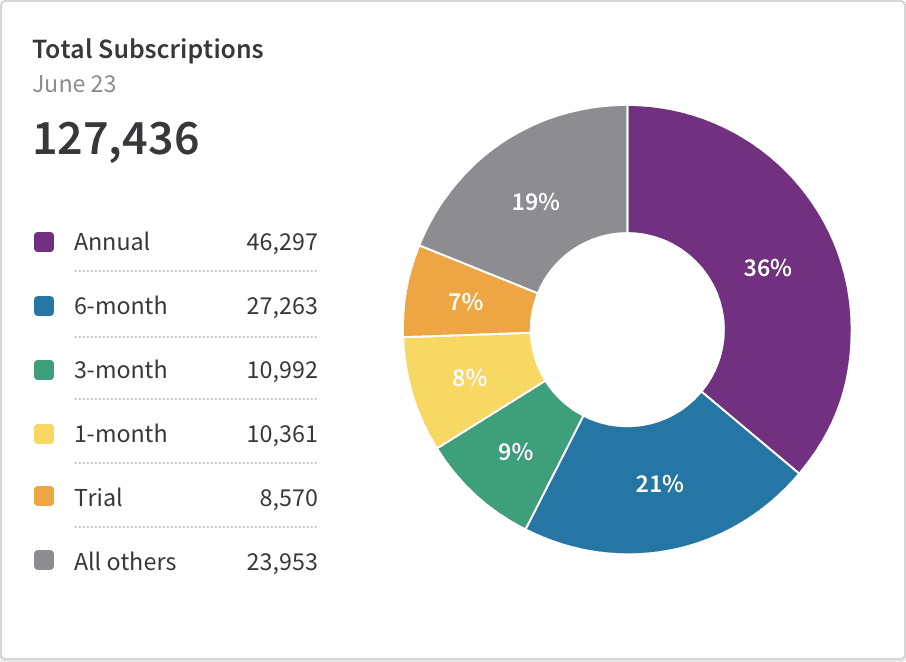 Revenue
Understand key revenue metrics such as Net Billings and Average Revenue Per Customer, along with how much revenue Recurly recovered for you in the previous month.