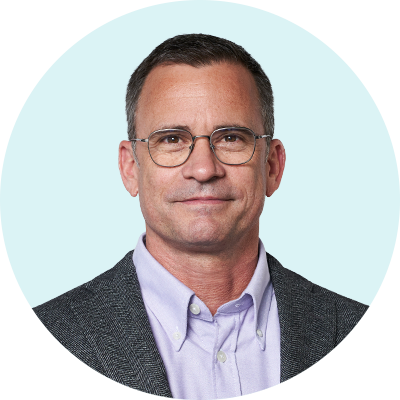 Dan Burkhart
CEO and Co-Founder
Dan co-founded Recurly with a deep appreciation for the combination of commerce, marketing, business analytics, and excellent user experience design. Dan brings extensive experience from his background of 20 years in roles spanning internet marketing, product marketing, strategic partnerships, business development, and corporate development for eBay (Nasdaq: EBAY) and NBC Internet.
While at eBay, Dan led the Global Buyer Engagement team, the eBay Global Affiliate Program, and the eBay Portal and Partner organization. Prior to eBay, Dan was a Sr. Director of Business Development for NBC Internet, where he played a key role in growing the company from $20MM in revenue to $120MM.
Dan attended the University of Pennsylvania's Wharton School for his undergraduate degree in economics and received his MBA from the Anderson School at UCLA. He currently lives in San Francisco with his wife and two children. Outside of the office, Dan enjoys being a dad and taking full advantage of the many benefits of living in the San Francisco Bay Area.
Isaac Hall
Co-Founder, Technology Fellow
Isaac co-founded Recurly after experiencing billing pain in many different business contexts, ranging from telco to SaaS. Applying his background in ecommerce systems, internet technologies, and scalability, he designed Recurly to deliver the very solution his prior companies never had.
Isaac earned a BS in Computer Science from the University of Illinois, Urbana-Champaign. Isaac's experience includes being a co-founder and VP of Technology at Syncplicity, Inc and development manager at Grouper/Crackle (acquired by Sony Entertainment, NYSE: SNY). Isaac requires strong coffee, a steady stream of music, and good dose of exercise to make it all happen.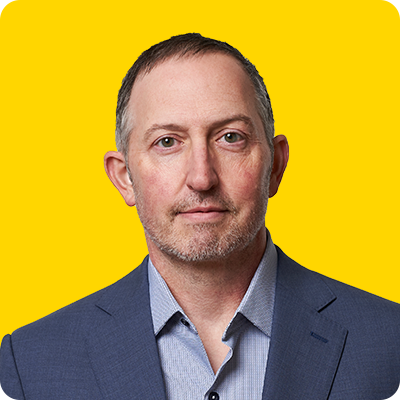 Tony Allen
Chief Technology Officer
Tony is responsible for Recurly's technology strategy and building a team focused on customers, collaboration, and continuous improvement.
Tony brings more than 20 years of experience leading technology organizations at Fortune 500 companies like PayPal and Verisign, and at early-stage startups like Signio, Inc. At PayPal, he led a number of critical business initiatives, including scaling the Venmo platform and guiding PayPal's effort to expand its reach with Marketplaces. Tony's background has given him ample experience with the challenges and requirements of both building and scaling technology organizations that develop highly secure and reliable platforms.
Outside the office, Tony enjoys spending time mountain biking, hiking, and exploring the Bay Area and beyond with his wife and three sons.
Peggie Louie
Chief People Officer
Peggie is a seasoned HR leader with over 20 years of experience in innovative, hyper-growth start-up environments and enterprise companies.
As the Chief People Officer at Recurly, Peggie leads all aspects of HR and Recruiting for Recurly's three offices in San Francisco, Boulder, and New Orleans including strategic planning, new initiatives, compensation, benefits, employer brand building, and creating an innovative, inclusive company culture with diverse talent.
Prior to Recurly, Peggie held leadership roles in companies including MobileIron, Zwift, Sytek, MIPS, Silicon Graphics, Netscape, Marimba, and Loudcloud. Peggie also spent over 10 years contributing toward the building and growth of the Applications team at Apple - Pro Apps, iTunes, iAds, Productivity, and Online Store.
Outside of work, Peggie is a sports fan, rooting for the San Jose Sharks, Golden State Warriors, and San Francisco Giants. Peggie also enjoys cooking and spending time with her family.
Steven
Springsteel
Chief Financial Officer
Steve is an accomplished finance executive with a prolific track record that includes structuring and negotiating public and private financings, leading two successful IPOs, and numerous mergers, acquisitions, strategic alliances, and divestitures.
Prior to joining Recurly as CFO, Steve served as the CFO at BetterWorks where he led the acquisition of Hyphen. Before that, Steve was the CFO at MetricStream, Actian Corporation, and MarkLogic. At Actian, he doubled the company's revenue while successfully integrating three acquisitions at the same time. Steve also held President and CEO positions at other publicly traded software firms including Chordiant Software, Verity, and Sagent Technology.
Steve is a trusted advisor and business partner to board members, CEOs and global business unit leaders. He currently sits on the board of directors of InfoGain and has served as a board member for both public and privately held companies including Zend, and recently served on the Board of Trustees of the California State Parks Foundation. In 2008, Steve was awarded the prestigious Ernst and Young "Entrepreneur of the Year" award for Software in Northern California.
Born and raised in Ohio, Steve earned his BBA in Accounting from Cleveland State University. Steve is based in sunny Scottsdale, AZ, where he enjoys active pursuits including mountain biking and riding on his Peloton. He's also a PADI-certified scuba-diving instructor.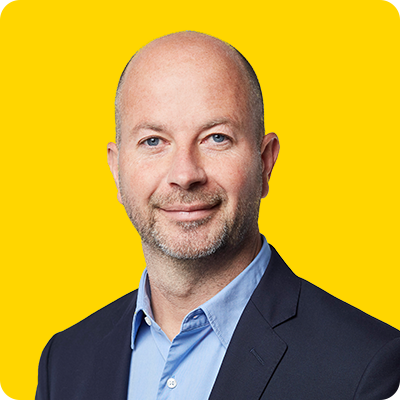 Jonas Flodh
Senior Vice President, Product
Jonas is an entrepreneurial executive with extensive high-tech leadership experience and a track record of rolling out new products, building teams, and leading digital businesses to growth, successful exits, and post-exit integration. He has experience operating in diverse geographies including Silicon Valley, London/UK, Europe, and Scandinavia.
Prior to joining Recurly, Jonas was VP & GM for Ooyala's AdTech business unit where he led the R&D, Sales, and Customer Teams. Jonas has spent a large part of his career leading global product and technology teams in the OTT and AdTech sector and has held positions as VP Products at Ooyala, CPO at Videoplaza, CTO at Tradedoubler [TRAD], and Director of Product Management at Orange PCS [ORAN].
Jonas holds an M.Sc. in Industrial Economy & Management from the KTH Royal Institute of Technology, Stockholm and is an alumni of INSEAD Business School, Fontainebleau, France. Outside of work, Jonas likes to travel and is interested in current and international affairs as well as most things outdoors, including road and mountain biking, hiking, skiing, and boating.
Shane Oren
Senior Vice President, Global Sales
Shane's deep engineering background and bold ideas have fueled more than 20 years of sales success across many technology industries, from semiconductor (Applied Materials) to ERP software (NetSuite).
At NetSuite, he closed a record 54 deals in a single quarter, cementing his reputation for focus and drive. He's also well-known for his inclusive management style and his ability to distill the most complex sales issues into understandable, actionable, and achievable goals for his teams.
He grew up in the San Fernando Valley in Southern California. At 13, he started his first business: a local lawncare company with a recurring billing model of $5 per week—with discounts for monthly plans and net zero payments!
Shane proudly served in the United States Air Force as an electrician on the F-16 Fighting Falcon while earning his BSEE degree from ASU.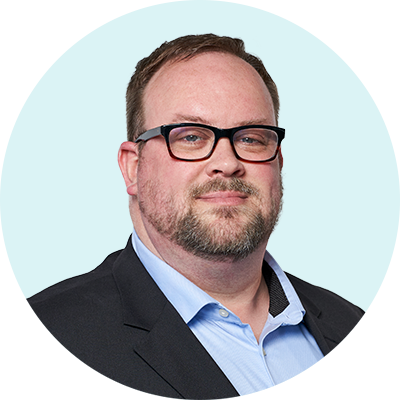 Jeff Sheldon
Senior Vice President, Engineering
Jeff is responsible for all aspects of engineering at Recurly and has grown the organization with a focus on scalability, cloud infrastructure, architecture, and platform reliability. Since joining Recurly in 2016 as Director of Engineering, Jeff has taken on a progressively challenging set of responsibilities cementing his spot on the executive team. During his tenure, Recurly experienced exponential growth supporting the subscription management and billing of some of the largest and fastest-growing enterprises in the subscription industry.
Prior to Recurly, Jeff held engineering leadership roles at Coupa, Life360, and StumbleUpon. At Coupa, Jeff managed teams of Rails and JavaScript engineers across 4 continents, increasing team unity and collaboration. At Life360, he guided the development of the Life360 Platform, which handled over one billion API requests every day.
Jeff earned his BS in Computer Science from Heidelberg University in Ohio.
Jeff is based in San Francisco and enjoys travel, cooking, and exploring the beautiful California wine country.
Sumitha
Nathan
Vice President, Customer Enablement
Sumitha is a seasoned customer-centric executive with a unique set of experiences encompassing, engineering, customer support, product marketing, and technical alliances development.
As VP of Customer Enablement, Sumitha leads Recurly's enablement management, professional services engineering, and sales engineering teams. Before joining Recurly, Sumitha led the growth of a robust ecosystem of technical partners and alliances at PerimeterX, a leader in bot management. Prior to that she established a new support organization at StrongLoop before its acquisition by IBM, then helped design IBM's developer marketing strategy for APIConnect. As part of the founding team for RedHat's OpenShift PaaS, Sumitha played a key role in the development and go-to-market strategy, growing OpenShift's user base from zero to 1M apps in the first two years. Sumitha's early career experiences include customer success leadership roles at Centrify and Wily, and engineering roles at Marimba and Octel.
Sumitha earned an MS in Computer Science from California State University, following a BS in Engineering from GCT and MBA from Anna University in India.
In her spare time, Sumitha likes hiking, gardening, creating new recipes, traveling, and volunteering with local student organizations.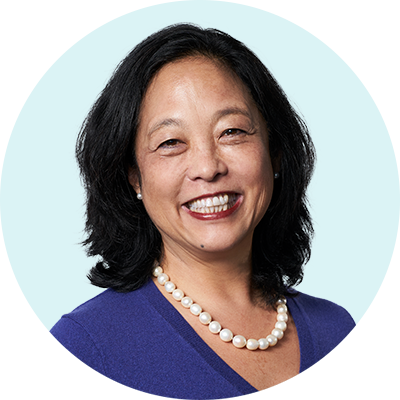 Mary Rosberg
Vice President, Customer Success
Mary is a consummate customer-centric professional. As VP of Customer Success at Recurly, she leads the charge for managing high-value customer base, including account expansions and renewals. Mary joined Recurly in 2013 as its first customer success manager. As Recurly grew and moved upmarket, Mary scaled the Customer Success function to serve the needs of high-growth and enterprise customers. She is now overseeing an organization that lives, breathes, and champions the customer, making it their personal mission to ensure Recurly's merchants are successful through a high touch, consultative approach that focuses on results.
Prior to joining Recurly, Mary held key customer success roles at Cloudwords and Content Rules managing and growing enterprise-scale accounts like Cisco, NetApp, and VMware.
Mary attended Dartmouth College in New Hampshire and earned a BA in French Literature. She resides in San Francisco with her husband and son, enjoys amazing food and wine, hitting new personal bests on her Peloton bike, and swooshing down the slopes in Utah.
Chris Wong
Vice President, Finance
As Recurly's VP of Finance, Chris leads the Accounting, Tax, Treasury and FP&A functions with focus on scaling and supporting the needs of a high-growth company.
He brings over 12 years of corporate finance experience ranging from S&P 500 companies like Cisco and Microsoft to Series B-D startups. He specializes in building lean and highly productive finance teams with a strong emphasis on data-driven decision support across all functional areas. Over the past decade, he has supported the Eventbrite IPO in 2018, as well as several large scale acquisitions, including Skype's acquisition by Microsoft, Ticketfly's acquisition by Pandora, and Ticketfly's acquisition by Eventbrite.
Chris holds a B.S in Finance from San Jose State University.
When not building financial models, Chris thoroughly enjoys cooking, particularly Japanese food such as yakitori, sushi, and yoshoku. He's also an avid hip-hop fan with a growing vinyl record collection.
Jenna Wyer
Vice President, Business Development
Jenna has been in the e-commerce and mobile payments space for almost a decade. Born and raised in Chicago, her first experience in payments was as employee number three, and founding VP of Sales at Braintree.
While at Braintree she was responsible for acquiring their largest merchants including Uber, Airbnb, and HotelTonight. Her time in payments also includes being the Chief Sales Officer at Lemon Wallet, and Head of Mobile Business Development at Lifelock. During her time in payments she's consulted and helped the fastest growing mobile apps and e-commerce websites with their payments strategy.
She lives in hot and sunny Scottsdale, AZ with her three children ranging from 20 years old to 20 months old and her husband of 20 years.
Jenna was trained in Classical Voice and Opera and enjoys the arts. In her free time she finds solace in writing, and is currently working on a memoir. Jenna graduated from the University of Illinois with Honors in Media Communications.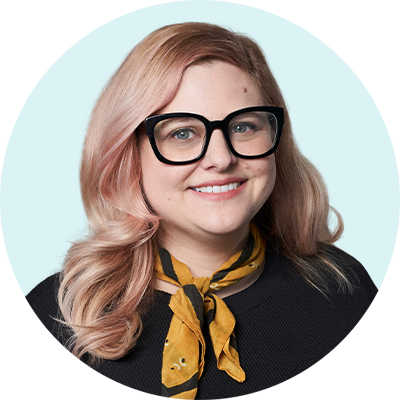 Bekka Reese
Head of Design
As Head of Design, Bekka provides the creative vision for Recurly. Bekka leans on nearly 15 years of experience as a design professional in visual, interaction, and brand design for a deep perspective on crafting meaningful product and brand experiences.
Bekka joined Recurly in 2013 as a lead designer and has since helped to build and grow the design team as Recurly has scaled. She leads a team of talented designers and web developers who partner closely with every part of the company to extend the vision of the Recurly bra
Bekka honed her design chops at creative agencies including Medium and Teak Digital with a focus on brand, web, mobile, and application design, as well as user experience and information architecture.
Bekka attended the University of Tennessee at Chattanooga and earned her BFA in Graphic Design. She is based in San Francisco, CA, and enjoys her two furry felines, interior design, travel, and picnics in the park near her home.